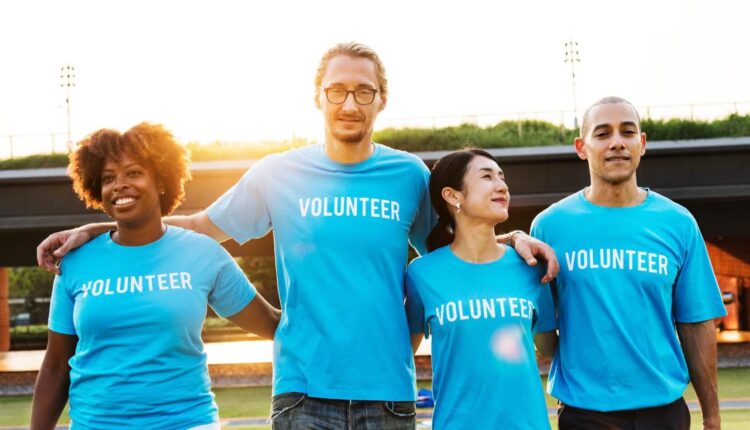 About the UNV Online Volunteering service
The United Nations Volunteers (UNV) programme contributes to sustainable human development through volunteerism worldwide.
Online volunteering allows organizations and volunteers to team up to address sustainable development challenges – anywhere in the world, from any device. Online volunteering is fast, easy – and most of all, effective.
Through the Online Volunteering service, UNV offers:
A global platform for organizations and online volunteers to connect
An easy-search database of online volunteering opportunities
Tools to manage volunteers' and organizations' online collaboration
Access to online volunteering experiences, best practices and lessons learned
The possibility for volunteers and organizations to expand their networks
The advantage of the universal reach and neutrality of the United Nations
Why online volunteering?
Online volunteers, organizations and partners join the global push toward sustainable development. Volunteers contribute directly to the work of development organizations, working from a computer, tablet or mobile phone anywhere in the world.
Volunteering online allows volunteers to develop their skills and take on new roles that their professional life may not necessarily provide. Organizations collaborate with people of different backgrounds from all over the world, and become part of a global online community of peers who all share the goal of advancing human development.
How does it work?
Non-profit organizations working for peace and development – UN agencies, governments & public institutions and civil society organizations* – register their details.
UNV reviews and approves the registration of eligible organizations.
Organizations complete an online form explaining what they need from online volunteers.
UNV provides guidance and support on how to best organize the online collaboration.
UNV reviews the volunteering opportunities and publishes them if they meet the criteria.
Volunteers find opportunities of their interest and apply.
Organizations select the volunteers they want to engage.
Volunteers and organizations collaborate online.
Volunteers and organizations provide feedback on their collaboration.
Organizations issue the electronic certificate of appreciation to their volunteers.
After Registration How does it work?
UNV's Online Volunteering service connects organizations working for the Sustainable Development Goals with volunteers eager to contribute to global progress using their time and skills online.
Thousands of volunteers all around the world – professionals, students, retirees and expatriates – are working each day to advance development. Here's how you can join them:
Register as a volunteer with UNV's Online Volunteering service.
Start searching for opportunities right away. You can filter them and receive alerts for suitable opportunities. Apply for those that match your skills and interest.
The organization offering the volunteer opportunity selects their preferred applicants. If you're selected, congratulations – start making a difference right away! If you're not, don't worry, another suitable opportunity will come up!
Once you've completed your assignment, fill out the feedback form telling us about your experience. You'll need this in order to receive…
…your well-earned certificate of appreciation from the organization with which you volunteered, acknowledging your hard work and achievements!
PUTTING SKILLS INTO ACTION
So many ways to volunteer
Writing and editing
Art and design
Research
Outreach and advocacy
Project development and management
Translation
Technology development
COVID-19 Response
Administration
Leadership & strategy
Teaching and training
Community organizing
Event organization
Volunteer management
Healthcare services
About UNV
The United Nations Volunteers (UNV) programme contributes to peace and development through volunteerism worldwide. We work with partners to integrate qualified, highly motivated and well supported UN Volunteers into development programming and promote the value and global recognition of volunteerism. UNV is administered by the United Nations Development Programme (UNDP) and reports to the UNDP/UNFPA/UNOPS Executive Board.
ORGANIZATIONAL STRUCTURE AND LEADERSHIP
UNV headquarters are in Bonn, Germany. UNV has around 150 staff members at headquarters, and over 9,400 UN Volunteers deployed in the field in 2020.
UNV's Office in New York (ONY) promotes volunteers and volunteerism through partnership development with Permanent Missions to the UN, UN partners headquartered in New York, civil society organizations and other NY-based partners. It monitors policy and strategy developments at the UN in New York and contributes to UN Volunteer mobilization by developing and promoting volunteer solutions within UN partner operations, projects and programmes, coordinating closely with UNV headquarters, regional offices and field units.
UNV has six Regional Offices in Amman (covering the Arab States), Bangkok (covering Asia and the Pacific), Dakar (covering West and Central Africa), Istanbul (covering Europe and the Commonwealth of Independent States), Nairobi (covering East and Southern Africa) and Panama City (covering Latin America and the Caribbean). The regional offices are the first entry point for partners wishing to engage with UNV. They offer UNV services and solutions to government partners, UN entities, civil society and the private sector, and takes the lead in scoping and delivering UNV advisory services on volunteer infrastructure. They also provide oversight and strategic guidance to UNV's field units in the regions.
At the country level, UNV Field Units interact with UN entities to strategically and meaningfully integrate volunteerism into the implementation and delivery of their mandates. As part of this process, UNV works with UN entities to identify opportunities where volunteers add specific and unique value to development programmes and peacekeeping missions. The UN Partner Toolkit is the first point of entry for partners seeking information about mobilizing and managing UN Volunteers.
Related posts