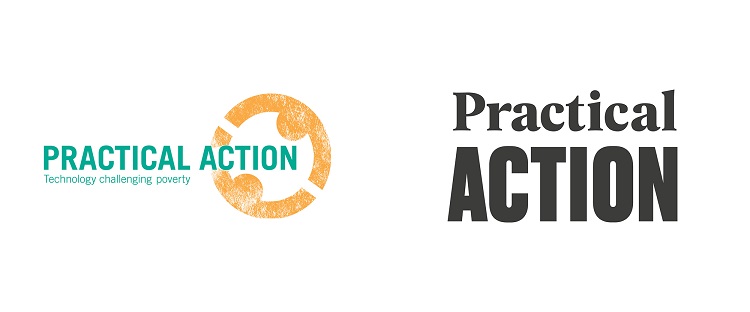 Logistics And Procurement Officer – Practical Action
About the Role:
Logistics and Procurement Officer: To perform the duty of Logistic Officer within Head Quarter and other concerned government and business authorities.
One of the key aspects of this position is the Logistics and Procurement Officer provides overall effective and efficient support to programs' and operation needs with specific reference to supporting the implementation at the field level of, logistics and
Importantly, she/he will be focusing on the following vital areas;
Procurements & Logistics
Management of Equipment/asset/inventory
Liaison on HAC related works
| | |
| --- | --- |
| Organization: | Practical Action |
| Title: | Logistics and Procurement Officer |
| Directorate: | Operation |
| Reporting to: | Head of Operation and Services |
| Direct reports: | Drivers , Cleaners |
| Groups: | N/A |
| Location: | Stationed in Khartoum, with frequent visits to the field offices. |
| Duration: | One year (renewable) |
| Grade: | Gross salary Grade B2/2 step1 (US$ 1.190) |
| Travel: | Occasional international travel may be required |
| Deadline: | 30/06/2021 |
ABOUT US
We are an international development organisation putting ingenious ideas to work so people in poverty can change their world.
We help people find solutions to some of the world's toughest problems. Challenges made worse by catastrophic climate change and persistent gender inequality. We work with communities to develop ingenious, lasting and locally owned solutions for agriculture, water and waste management, climate resilience and clean energy. And we share what works with others, so answers that start small can grow big.
We're a global change-making group. The group consists of a UK registered charity with community projects in Africa, Asia and Latin America, an independent development publishing company and a technical consulting service. We combine these specialisms to multiply our impact and help shape a world that works better for everyone.
OUR AIMS
We help people find solutions to some of the world's toughest problems, made worse by catastrophic climate change and persistent gender inequality. Our aims are to:
Make agriculture work better for smallholder farmers, many of them women, so they can adapt to climate change and achieve a good standard of living
Help more people harness the transformational effects of clean affordable energy and reduce avoidable deaths caused by smoke from indoor stoves and fires.
Make cities in poorer countries cleaner, healthier places to live and work.
Build disaster resilience into the lives of people threatened by hazards – reducing the risk of hazards and minimizing their impact on lives and livelihoods.
HOW WE WORK
We work on holistic solutions that change systems and have a framework to help us achieve our aims:
Analyze the root causes of a poverty and vulnerability
Define the change at scale we need to make
Develop activities along three complementary paths: Demonstrate, Learn and Inspire.
Demonstrate that our solutions are sustainable in the real world
Learn by capturing evidence and adapting our approach
Inspire wider support to multiply our impact.
OUR ORGANISATION
Practical Action is an unconventional, multi-disciplinary change making organisation
A highly innovative community development charity operating in Africa, Asia and Latin America. Practical Action community projects use ingenious ideas to design, test, refine and prove new ways to overcome poverty and disadvantage and then 'open-source' knowledge of what works so that it can be implemented at a greater scale by others.
A world-class consulting operation that helps socially responsible business, government policy makers and other development organizations. This draws on learnings from our own development work as well as the combined brainpower of a roster of over 2,000 expert consultants. Practical Action Consulting helps to extend the reach of our influence by providing the best advice to others, whose work can make a bigger difference.
A well respected specialist development publisher. Practical Action Publishing brings together development practitioners, researchers and thought leaders to create publications that stimulate discussion, strengthen peoples' capabilities and inspire sustainable change.
Our Vision:
Practical Action's vision is of a world that works better for everyone.
Accountabilities:
The Logistic and Procurement Officer will be accountable to deliver the following tasks in contribution to the country office main objectives;
Duties and Responsibilities:
Vehicle & generator Management:
Vehicles Regulations Guidelines and Regulations.
Vehicles papers and Roadworthy valid documents.
Vehicles Regular check- repair and maintenance.
Vehicle Log sheets and Log books supervision for Registration of millage fuel and maintenance.
Fuel Consumptions and Reports.
Vehicle Daily movement's supervision.
Supervise Drivers & Cleaners performance and their Daily routine check of each vehicle.
Follow up and report on any Accidents occur and traffic violations.
Assure that all vehicles are equipped with Fire Extinguisher and safety equipment and communication device and charger.
Ensure preventive maintenance instruction.
Record keeping of vehicles Files updated and valid.
Ensure that Practical action generator is always ready to function and switched when electricity if off.
Ensure that generator is filled with fuel and that always there is at lease spare 2 barrels in place.
Ensure that generator is regularly checked and regular repair of Oil-Fuel filters changed on regular basis.
Procurement:
Update Logistics forms and follow up that staff are using the accurate forms.
Assure Prequalified Supplier list is updated and approved by concern staff.
Ensure Practical Actions Policies are disseminated among suppliers and service providers.
Assure Quotations/ Close Tenders/ Local tenders/International Tenders are in place as per Practical Action policies and regulations.
In coordination with direct supervisor ensure that Procurement Plan are received from the field on time beginning of each quarter.
Assure Procurement process is done in proper way from PR up to Delivery note considering the supply chain concepts (Quality-Quantity- delivery time-satisfaction of Project).
Proper Record keeping of Logistics section.
Provide Procurement Report on weekly basis and update on daily basis and or as per Direct Supervisor.
Asset Management:
Register all Practical action Khartoum office assets and follow up to assure field are on the same page with Khartoum on asset Registration.
Make the Asset tags on all registered assets.
Get Custodian Signatures on Registered assets.
Make the physical count with finance to ensure accuracy of Asset registered.
Asset update on monthly basis and share the reports with direct supervisor.
Keep the records in place for quick accessibility of information.
Liaison:
Assure that Practical Action registration is renewed on annual basis.
Ensure that Customs agreement is renewed on annual basis.
Ensure that Technical Agreements of Practical actions are approved.
Ensure that any asset of any project need to be disposed transfer and or kept have necessarily approvals.
Ensure that Practical Action vehicles licensed obtained on annual basis.
Ensure that all required visas and permits are issued on time.
Build good relations with HAC and concern Authorities and Practical action partners.
Administrative:
Office layout cleaning and supervising cleaners.
Office monthly consumable items and distribution among staff and ensure visitors refreshments…etc.
Office monthly stationaries.
Office electricity meters charging and follow repair and maintenance and assuring smooth running.
Office repair and maintenances.
In coordination with Direct Supervisor, ensure that Safety and security concerns and standards are met including Building- security guards- staff safety.
In coordination with direct supervisor extended support required by Field staff to fulfil Practical action requirements.
In coordination with Direct Supervisor and PA Ensure that all Administrative procurements (flight-hotel- Visitors-meetings and conferences-fuel- Stationaries- Consumable Items, electricity and mineral drinking water are done in accordance to Practical action policies and procedures).
Other:
Any other duties commensurate with the level and grade of the role which may from time to time, reasonably be requested by the line manager.
Person Profile:
To be successful in the role, the ideal candidate will be able to demonstrate:
Qualifications, Knowledge & Experience: A Bachelor's degree in Business Administration, supply chain or any other relevant study.
Minimum of Three years of experience with INGOs, privet sector in logistics and procurement managements.
Knowledge of logistic and procurement within development organizations.
Skills, Abilities and Competencies:
Ability to communicate effectively (written and verbal) in English.
Ability to work independently with minimal supervision.
Ability to work under pressure and adhere to strict deadlines.
Ability to make good decisions.
An honest person and with high integrity and morals.
Additional Requirements for the Role:
Proactive with a high team spirit and ability to work with colleagues at different levels and different locations
Gender & culture sensitive.
We can Offer:
Practical Action's offers a very remunerative wages and compensative benefits, beside two annual Eids Bonus, very good health and life insurance schemes and gratuity for after services.
How to Apply:
Interested candidates should submit their application letters clearly indicating Job title and work station, C.V. and copies of educational and experience certificates through one of the following:-
Practical Action office Address: Khartoum, AL-MA'MORA, Phone: +249 15 566 2474
Direct email to: [email protected]
Please DO NOT submits original certificates. Applications and attached documents are not returnable.
Only short listed candidates will be called for interview.
"We treat all applications for employment on their merits and do not take into consideration any factors that are not relevant to the job such as gender, race, religion, ethnic or national origin, caste, tribe, belief, age, marital status, pregnancy, caring responsibilities, sexual orientation, or disability".
"Practical Action is committed to safeguarding and protecting children and vulnerable adults and as such candidates will be subject to pre-employment checks including criminal checks and terrorist financing".
Closing: Date Wednesday, June 30th 2021
Women are encouraged to apply
Related posts